Names Index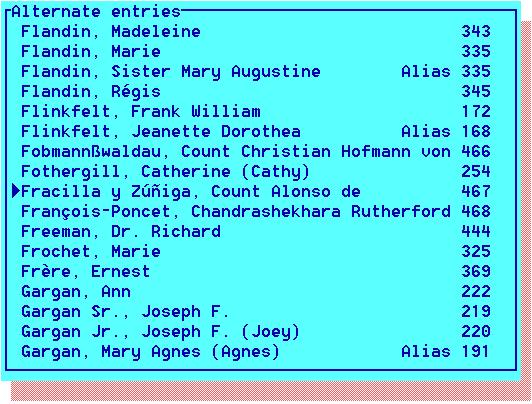 A&D has a pop-up Names Index that makes it easy find people. Just press the F10 key to see the pop-up window.

A person may be entered with any number of alternate names—that we call "aliases". The sample shows that aliases are included in the Names Index.

To quickly scroll through the Index, just press a letter to jump to surnames that begin with that letter. Or press the Page Up or Page Down to quickly move up or down the list. Just press Enter to select a person when you get to his or her name.




Copyright © 1997, 1998 by
Adventures In Ancestry, Inc.
All Rights Reserved.